Welcome to Tarrytown
​​​​​​​Not long after it was established as a suburb in 1915, Tarrytown was being touted as a picture-perfect place "where oak trees charm the eye." And so it remains today, with its lush canopy shading high-demand homes tucked along a scenic stretch of Lake Austin.
What was once farmland is now one of the most desirable neighborhoods in Austin, located just a few minutes away from downtown. Devoted residents, who love the community solidarity and the quiet, tree-lined streets, tend to put down deep roots here, so when homes become available, they're snapped up fast.
​​​​​​​Zip Code: 78703
MLS Area: 1B
Population: 20,890
Founded: 1915
School District: Austin ISD
Most homes built between: 1939 or Earlier
Average Household Income: $183,797
Time to Downtown: 10 Minutes
Time to Airport: 23 minutes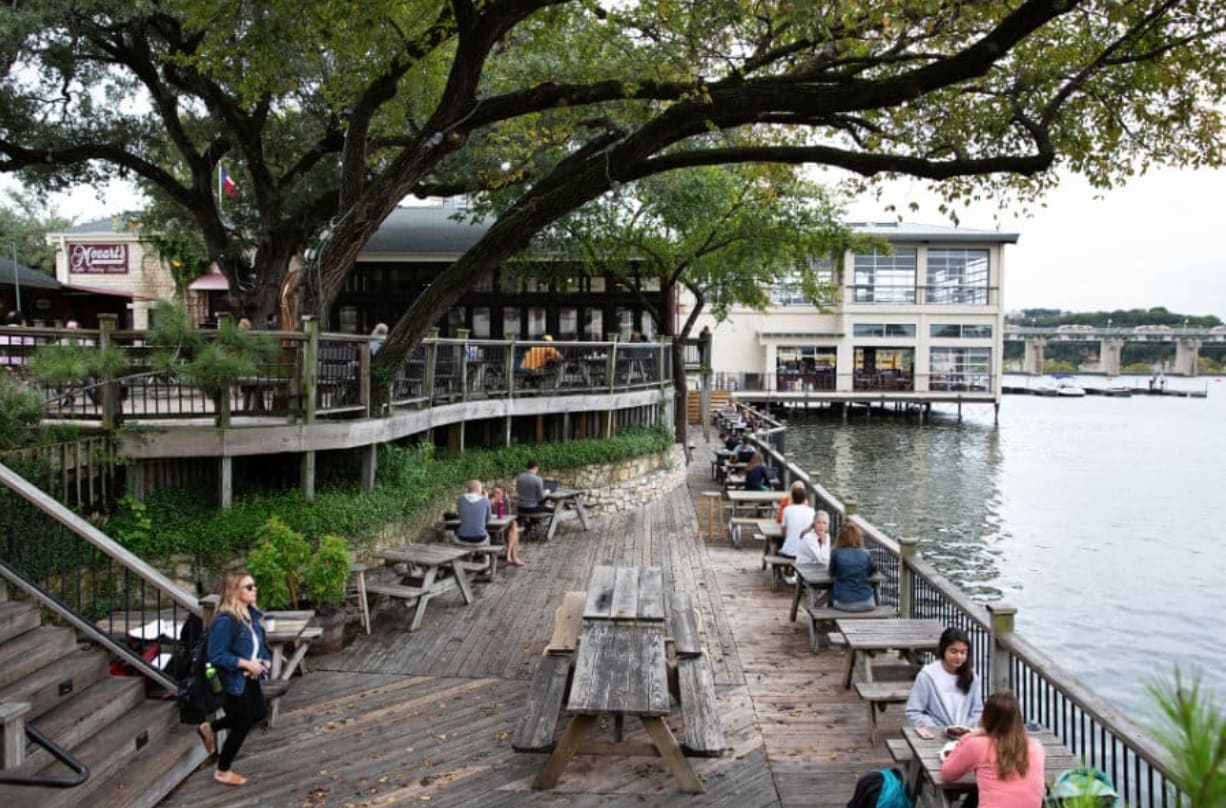 What to Expect 
It's not unusual for generations of the same family to stick to their Tarrytown roots, which adds to the neighborhood's small-town spirit. There is no denying residents' homegrown pride for their area, which is apparent in everything from their neatly kept lawns to their penchant for patronizing longtime local businesses like Tarrytown Pharmacy, opened in 1941.
The Lifestyle
Whether it's for school fundraisers, weekend sporting events at the West Austin Youth Association fields, or for the festive Fourth of July parades, locals gather often for a little fun. And since the neighborhood borders a section of Lake Austin on the Colorado River, you'll likely see your friends at the public boat dock or sipping drinks on the patios at popular waterside restaurants like Hula Hut and Mozart's..
Unexpected Appeal
Landmarks known for their natural beauty and historical appeal are dotted throughout Tarrytown. You can spend an afternoon amid stunning sculptures at the Contemporary Austin's lakeside Laguna Gloria campus, play a round at Muny, the city's oldest public golf course, or admire the peacocks that roam the gardens at the 21-acre Mayfield Park.
The Market
Decidedly not cookie-cutter in appearance, Tarrytown streets are lined with both traditional estates that have stood the test of time, as well as brand-new commissions by high-profile architects. The latter are often built around majestic mature trees, and homes with a little acreage and/or a pool command a premium.
You'll Fall in Love With
You can be out on the water in no time, whether you launch your own vessel from the Walsh Boat Landing or rent a kayak or stand-up paddleboard from a nearby outfitter. Tarrytown also boasts two of the city's most delightful oases: Red Bud Isle, a 17-acre off-leash dog park with a scenic walking loop, and Deep Eddy Pool, a spring-fed (but man-made) swimming hole that's always a refreshingly brisk 65 to 75 degrees.